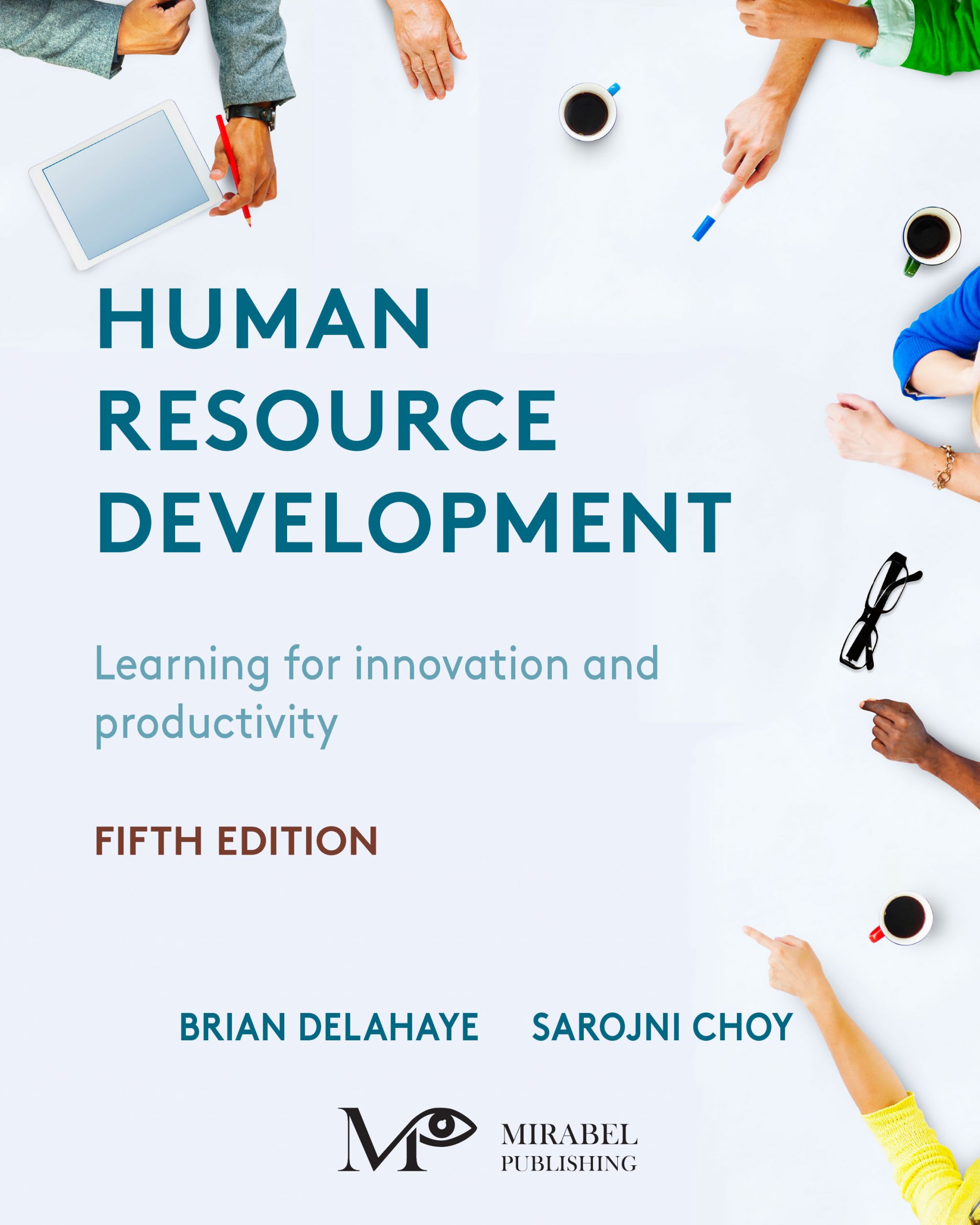 Trainers, instructors, adult teachers, human resource developers, workplace educators, community educators, learning consultants and knowledge managers are just some of the titles given to the people, who are given the responsibility to develop individual and organisational learning. People who undertake this role are faced with a number of conflicting yet ever-present pressures. Among these pressures are:
1. demands to decrease the dollar and time investment in staff development,
2. the increasing complexity of technology,
3. the enhanced expectations of adult-learners that they be treated as adults,
4. the need to ensure that learning is relevant and has a commercial value and
5. the exponential growth of theories of adult learning and the management of knowledge.
Human Resource Development: Learning for Innovation and Productivity, Fifth Edition covers adult learning theories, human resource development and knowledge management while presenting a number of unique models, e.g. the Hierarchy of Learning Outcomes, the Interview Pattern, Holistic Adult Learning and Knowledge Management.
In addition, it has a 19-page case-study which is referenced in two ways. text body to case-study. and case study to text body for easy reference.
This edition includes a new chapter on Continuing Education and Training, and updated references.
The key models that have been so popular with readers have been updated and continue to provide a strong guiding theme in the existing chapters.
Buy Now!
https://www.ebay.com.au/itm/264095936970